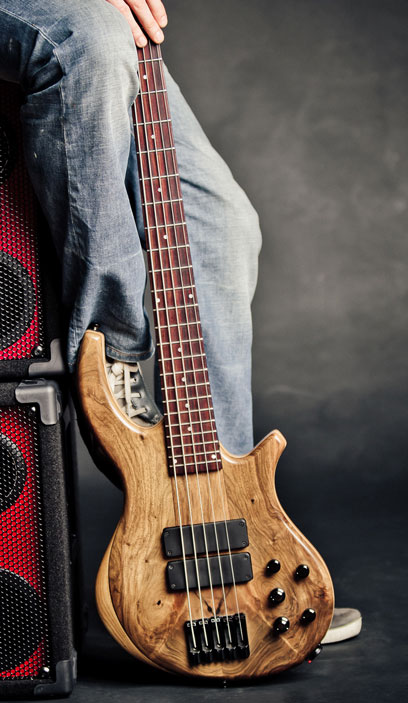 Scott Devine Signature Series
Scott Devine is one of the most versatile and in-demand bass players on the UK music scene today and has performed and recorded with artists and players as diverse as Georgie Fame, Dennis Rollins, Martin Simpson, Adrian Ingram, Gary Boyle, The Drifters, The Four Tops and Peter Grant, and is currently musical director for platinum selling singer/songwriter Tatiana Okupnik.
Scott has a passion and commitment for education and has become one the most highly respected bass teachers in the world. In addition to lecturing at several Universities and European jazz summer schools, he is founder and creator of the extremely popular and highly regarded on-line education resource Scott's Bass Lessons that has over 100,000 subscribers and has helped over 4 million bass players across the globe'
If by some chance you haven't heard Scott before check out this video bass lesson he recorded especially for us using his signature bass
Scott Devine's association with Overwater Basses coincided with the start of his playing career. In fact, his love of bass actually began in the Overwater workshops! So, when it was time to develop that very special bass on which to further advance his very unique talent, he knew he could trust Overwater to help him design and create something very special.
Now you can share in this exceptional collaboration between Maker and Player

CONTACT US
FOR FURTHER INFORMATION AND TO PLACE AN ORDER
Neck
33″ Scale 5 String tuned E – C
3 piece bolt on neck of oil finished Wenge
Available in 16.5 & 18mm string spacing
Fretboard
Indian Rosewood flat profile with MOP dots.
Also available with 12″ compound radius
Body
Medium weight White Ash finished in light satin lacquer
Top
European Walnut (other options available)
Machines
Black mini bass (enclosed gears)
Bridge
Individual bridge pieces with adjustable saddles
Pick-Ups
Custom Overwater OW5 pickups configured in the
Scott Devine position
Electronics
Custom SD circuit with 3 band EQ. Sweepable mid and passive tone options