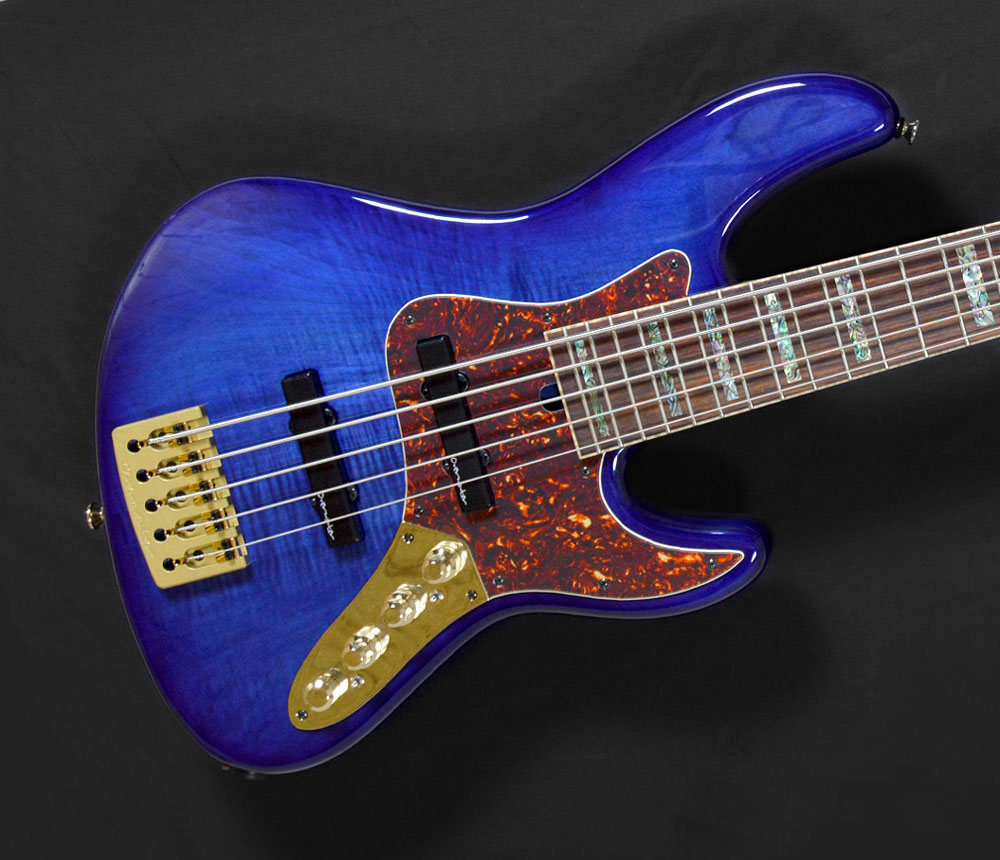 The J Series are a range of traditionally inspired basses designed to incorporate Overwater craftsmanship, sound and playability and are available with both 'Classic' and 'Contemporary' styling…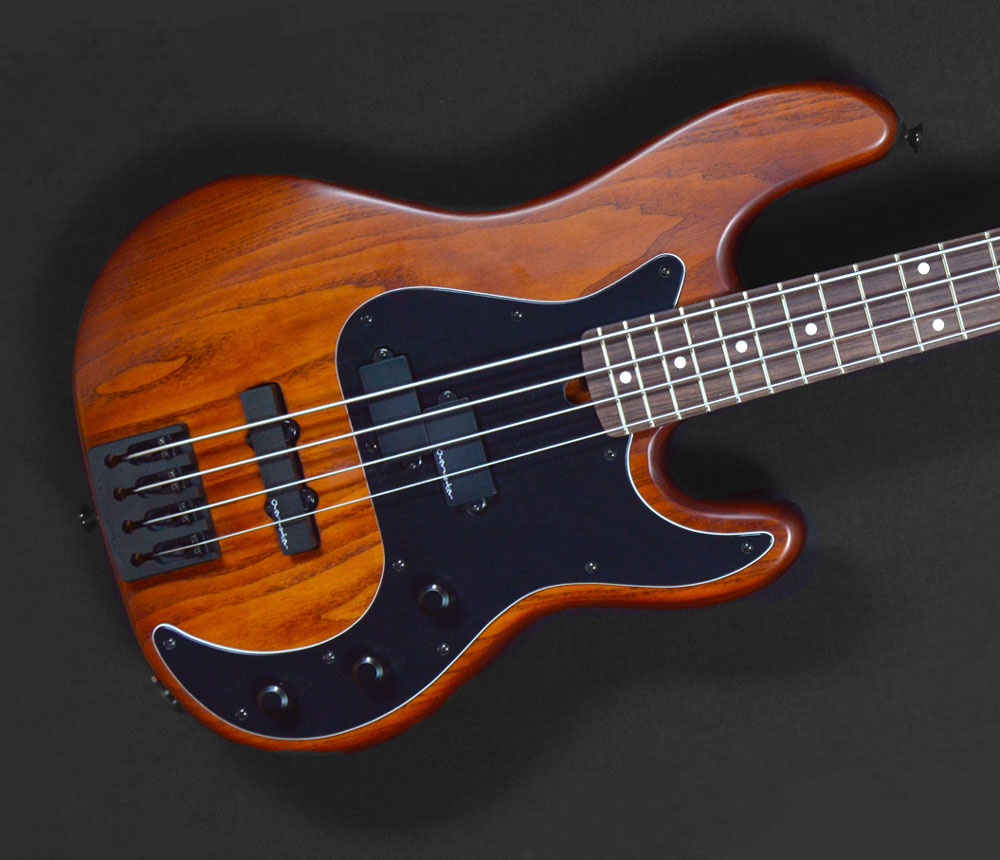 The Overwater P Series takes a truly classic design beloved of bass players since the 1950's – and adding a few modern twists and the expected build quality associated with an Overwater instrument…
Our J and P Series were introduced in the late 90's and, as with most Overwater developments, was in response to established customer needs for instruments that combined more 'traditional' styling with contemporary electronics and a 'boutique' approach to  build quality and craftsmanship.
Overwater ' J' and ' P' pickups, while maintaining a traditional single coil tonality, combine ' noiseless' technology with internal shielding – using a fine copper mesh to ensure a high quality, low noise output signal.
We offer 'passive' EQ (usually coupled with our custom ' flat response' buffer pre-amp) for a more old school approach to the controls which, at the same time, delivers increased flexibility and improved signal quality. Alternatively, an active 2 or 3 band EQ is available, catering for those who want the facility of additional on-board controls.