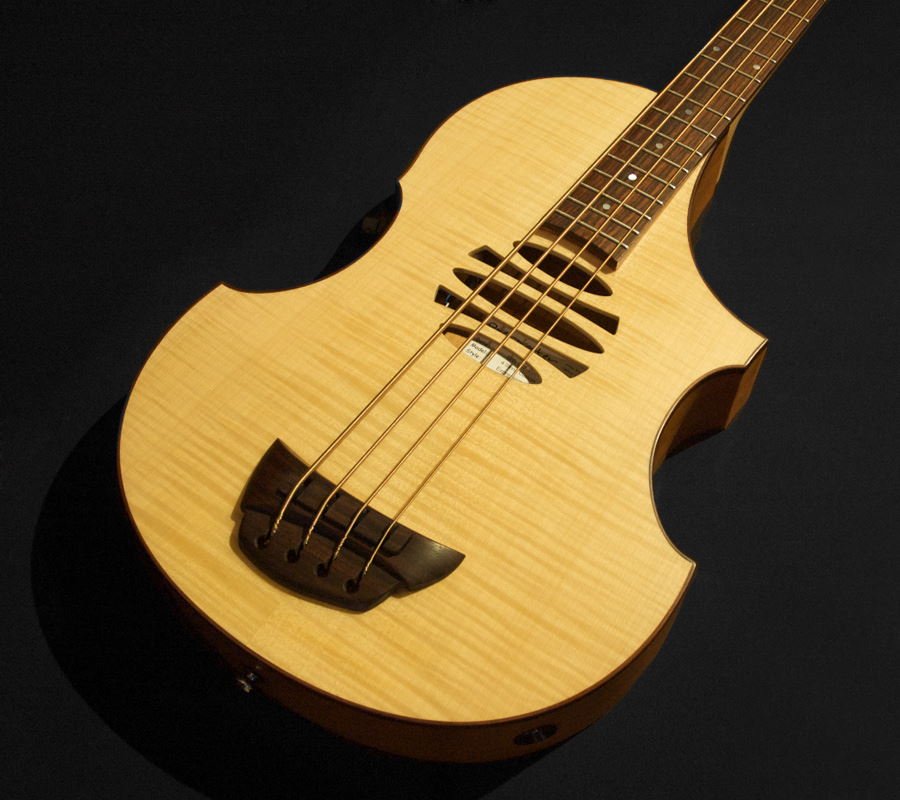 The Expression Series, as a semi acoustic instrument it is specifically designed to give expression to the natural "voice" of the tone wood. Clarity and definition of sound are retained, allowing the player the subtlety of an acoustic bass, with the discretion of volume within a performance setting.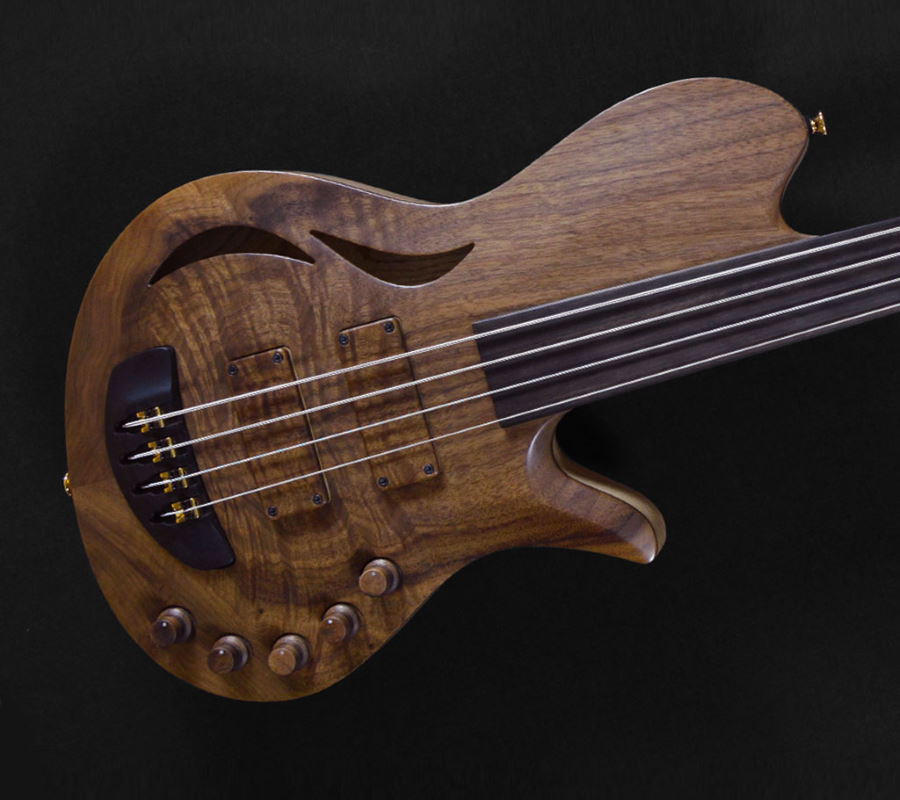 The Hollowbody is available in both 'Full Depth' and 'Thinline' versions, with the option of either a pair of twin coil magnetic pick-ups – or a combination of magnetic and piezo.
The construction of this model features body cavities on either side of a centre block, which holds a fixed (glued) neck joint and full adjustable wooden bridge, set into a shallow route on the front of the bass and strung 'through body' via extended ferrel inserts set into the rear of the body.