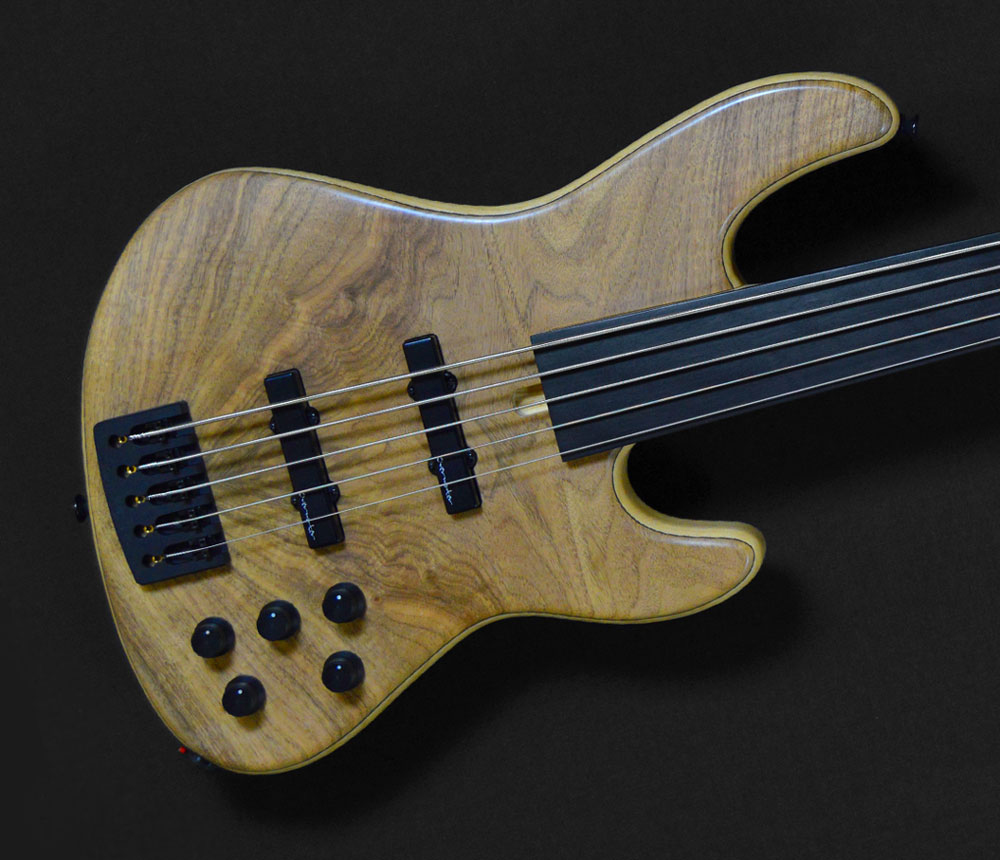 Built from the same quality of materials and to the same exacting standards as our Custom Series, Standard Series basses offer a choice of body wood, body and headstock facings, fingerboard material, along with the option of satin or high gloss finishes.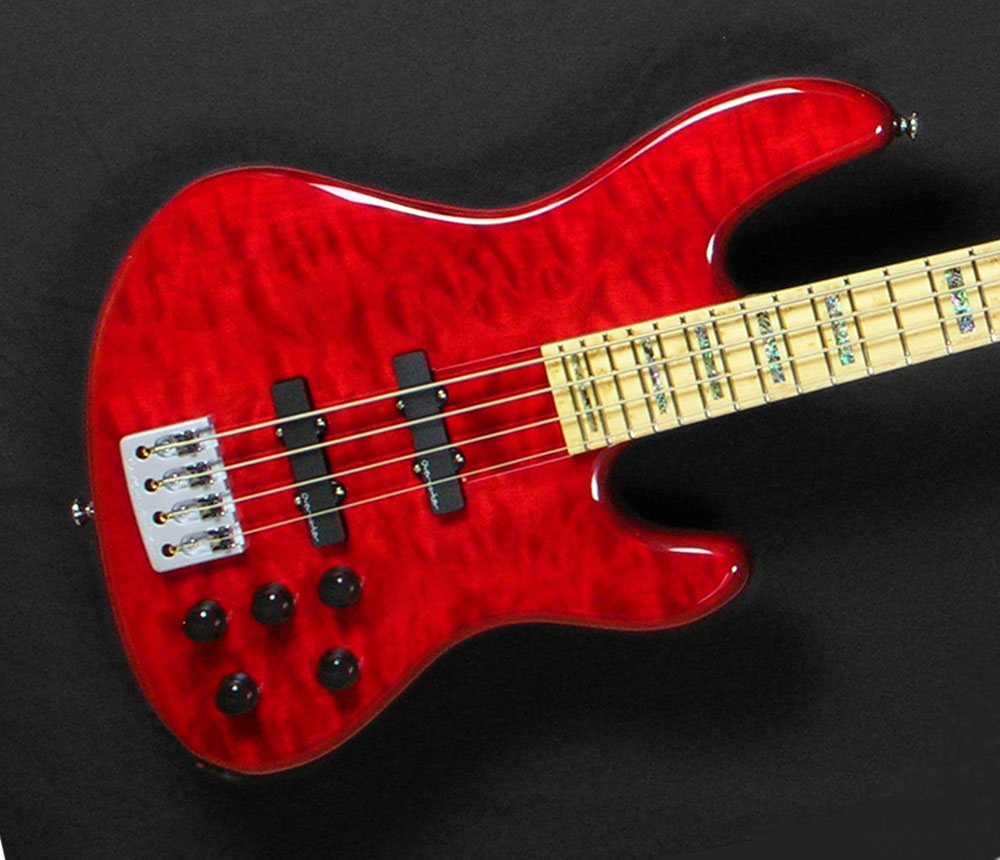 Our Custom Series Hybrid basses are available in 4 and 5 string formats and offer ultimate flexibility of string spacing, scale length and wood combinations. Finish options and a range of pick-up and EQ configurations are also available to suit every taste and style…
This story begins back in 2006 at the legendary London jazz venue Ronnie Scotts Club during an afternoon rehearsal of the Wynton Marsalis Quintet, and a conversation between Overwater's Chris May and NYC based virtuoso bass player Carlos Henriquez.
Although primarily known for his work on upright, Carlos is also an accomplished electric player and has worked with industry giants as diverse as Lenny Kravitz, Whitney Houston, Willie Nelson, Stevie Wonder, Bob Dylan and Marc Anthony – to name just a few…
Carlos had been looking for a new bass. Something that would inspire his electric playing and give voice to his Latin roots, whilst providing the flexibility he needed across a wide range of musical settings. So looked to Overwater to design him an instrument with the ergonomics and balance of a traditional J bass, but with the sophistication, style and finesse of a modern custom instrument.
We have further refined and perfected this design concept, fusing elements of our new Progress Series IV and Contemporary 'J' Series to create the new 'Hybrid Series' combining the multi-laminate construction, superior neck joint, and angled headstock of the Progress bolt-on, with the body profile of our Contemporary J basses.