HOLLOWBODY CARVED TOP SERIES

The Hollowbody Carved Top sits along side our long established Expression and is constructed with body cavities on either side of a centre block which, in turn, holds a fixed (glued) neck joint and fully adjustable wooden bridge, set into a shallow route on the carved top front of the bass and strung 'through body' via extended ferrule inserts set into the rear of the body.
The unique design results in an instrument that is supremely articulate.
A surprisingly lightweight instrument – the chambered body providing a resonant voice with a great balance of depth and clarity, whilst the carved top adds a tactile feel and elegant aesthetic.
The Hollowbody is available in either "Full Depth" or "Thinline" versions, and with the option of either a pair of twin coil magnetic pick-ups or a combination of magnetic or piezo.
AVAILABLE IN BOTH FULL DEPTH AND THINLINE EDITIONS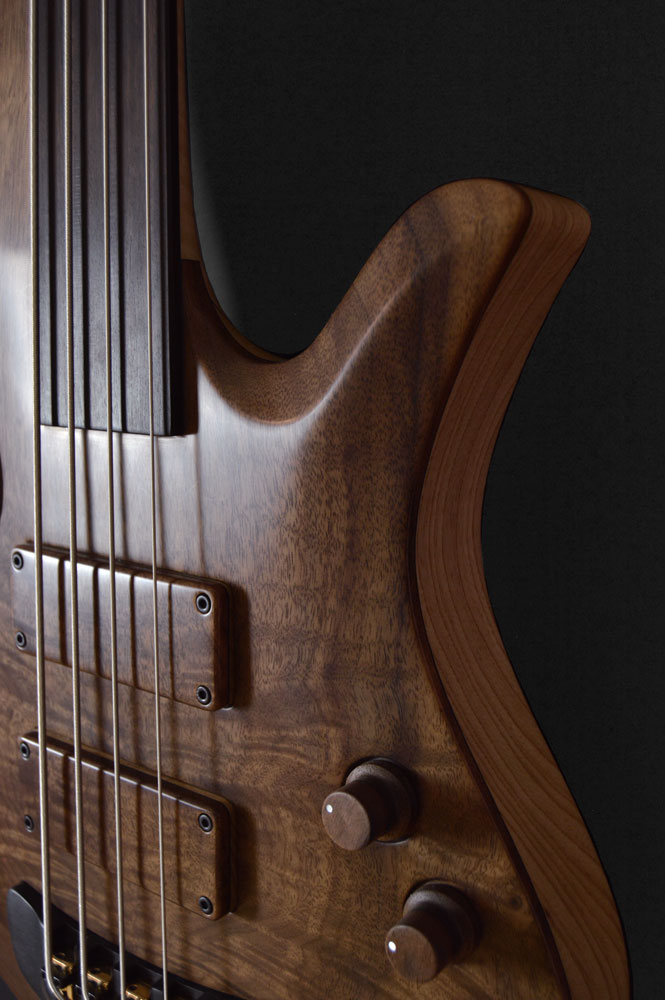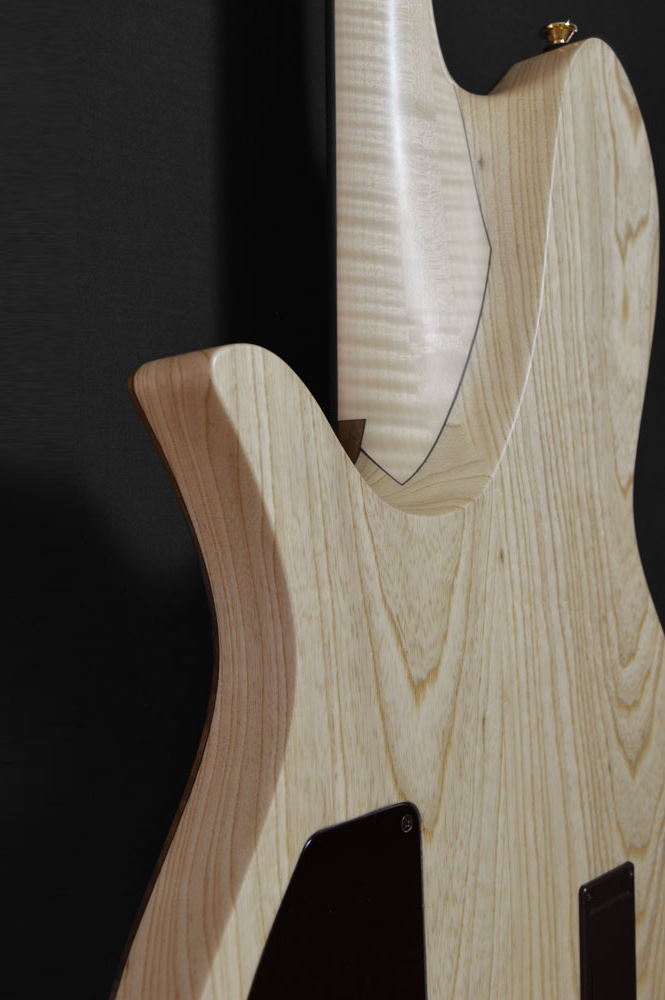 « SCROLL ON MOBILE FOR FULL VIEW »
STANDARD
OPTIONS
FINISH
NECK
3 Piece Maple
5 Piece Maple and Walnut
Natural Satin

NECK JOINT
Fixed Neck (glued)
Through Body
FRETS
24 Medium
Fretless
SCALE LENGTH
4 String - 34"
5 String - 35"
6 String - 34.5"
32"
34"
34" - 35"
FRETBOARD
Rosewood/Equivalent (Fretted) Ebony (Fretless)
Maple
Ebony
BODY
Swamp Ash or Walnut
Full Depth, Thinline
Natural Satin

TOP
Figured English Walnut
Figured Maple
Choice
Natural Satin

HEAD VENEER
Matching
None
Natural Satin

MACHINES
Enclosed Mini

None
Black, Chrome
Gold
BRIDGE
Ebony: Fully Adjustable
4 string - 19mm
5/6 string - 18mm
None
Saddles:
Black, Chrome or Gold
PICK-UPS
OWSB (Soapbar) with black moulded covers
Wood Covers Contrasting or Matching
Added Bridge Piezo Pick-up
Natural Satin

ELECTRONICS/
Active - Overwater
3 Band onboard EQ

Piezo Preamp
Buffer Preamp + Passive Tone Control
CONTROLS
Volume, Pick-up Blend
+ 3 Band EQ -
Volume, Pick-up Blend
Passive Tone Control

Choice: Black or Matching Wood Knobs