Overwater Players Tuition Page
Many of the players we work with are currently offering online tuition and you can find out more about our Overwater players and view the lessons and courses that they  offer from here.
Our players have on offer, a huge range of styles, versatility and experience, from the West End and Broadway theatre pits to TV and Radio sessions, gigging and recording with many of the top pop, jazz, contemporary and even classical artists of the past 40 years.
Wether you're looking for basic lessons to get you started, wanting to take your bass playing to the next level – or have a particular technique you have always wanted  to have explained, but there was no-one around to ask – now, where ever you are in the world, is the ideal opportunity to find yourself the perfect tutor!
We work with some of the best and busiest bass players on the planet – some of whom are also great teachers and now have the time to offer you online, one to one, customised lessons to suit your needs, playing style and skill.
So follow the links and get learning! *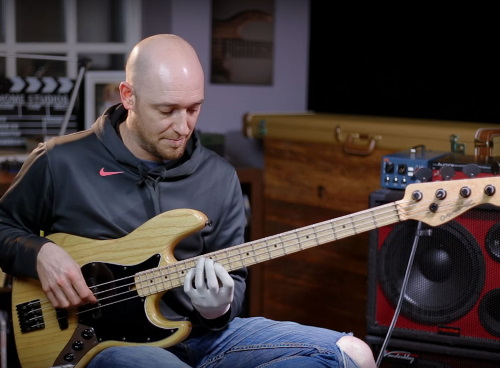 Scott Devine
Scott's association with Overwater goes back to his teenage years in the 1990's and with over 20 years experience as a freelance bass player under his belt, and half a million aspiring bass players from beginners through to full time professionals following his SBL lessons and courses every month, Scott is currently the most widely followed bass educator in the world.
Although Scott is not currently available for one to one lessons, he has a huge portfolio of lessons available through his YouTube channel and to members of the SBL Academy.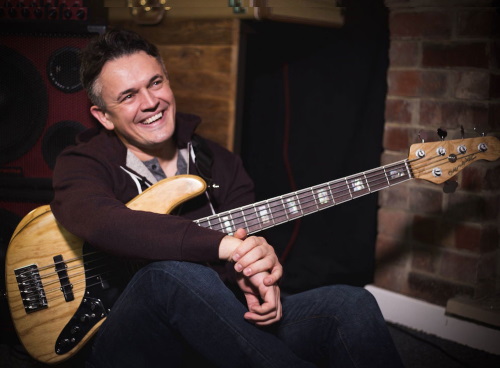 Phil Mann
A graduate of the Players School Of Music in Clearwater Florida with a Masters Degree in Jazz and Bachelors Degree in popular music with both a PGCAP Level 7 teaching qualifications and fellowship of the higher education academy. In addition to his busy schedule as a gigging musician, Phil is also a regular columnist for Bass Guitar and Bass Player  Magazines and a senior tutor with Scotts Bass Lessons.
Phil recently started up his own bass educators program -'With Bass In Mind' which offers unique access to a plethora of world-class academic content for bass players.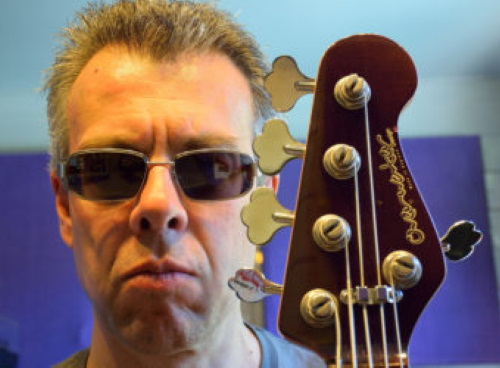 Phil Mulford
A stalwart of London sessions and West End theatre pits, and a regular 'first call' player for studio dates at the famous Abby Road Studios and long time Overwater player, Phil's credits range from well known artists to hit TV shows and performing with over 25 West End Theatre Productions over the last 35 years. If you own a TV, radio, or have been to the movies recently, you will likely have heard something recently of Phil and one of his Overwater basses!
Phil has also written books on tuition and of transcriptions delivered lectures and masterclasses and is available to teach students one to one.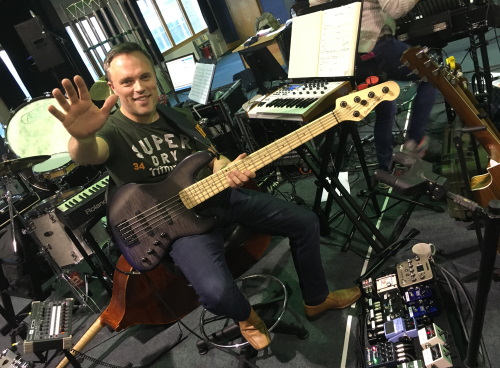 Ian King
For most of the past two decades, Ian has worked on many of the most popular Musical Productions in Londons West End – currently holding the bass chair for Hamilton: An American Musical. A  player with huge versatility and feel and with over 20 years of teaching experience, he feels that learning classic bass lines is one of best ways to increase your vocabulary and feel on the instrument. Breaking them down and learning the theory behind them also gives you the grounding  to create your own killer lines!
Ian is now part of the 'Become a Bassist Summit' online bass educators group which includes other world class bassists including Bryan Beller (bassist for Joe Satriani, The Aristocrats and Steve Vai), Nick Clark (who plays bass for Kanye West's Sunday Services), Ryan Madora (bassist for Robben Ford) and many more.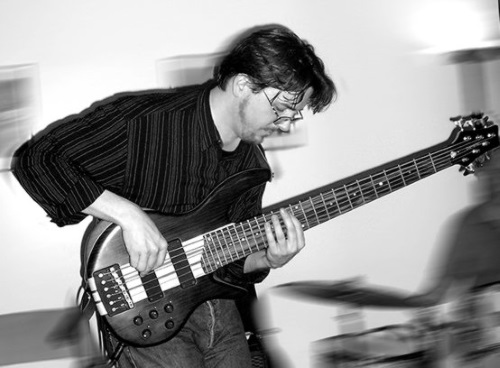 Bill Kratz
Bill Kratz attended The Berklee College of Music and the New School Jazz in New York City. He has performed and recorded with many artists including Dennis Chambers, Paul Gilbert, Samir Chatterjee, Eric Wollman, Sanjay Mishra, and Gary Hoey. With over 25 years teaching experience, Bill provides tuition from rock to jazz to blues to theater to classical, and from tradition harmony onward. Bill teaches woodwind and brass as well as bass guitar.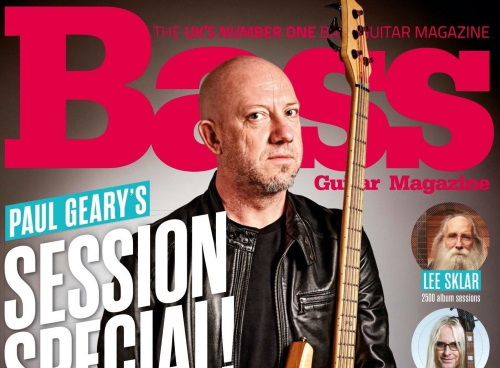 Paul Geary
Currently a columnist for Bass Guitar Magazine, Paul Geary was voted Best "New Musician" by the British Music Association in 1993, and has since established himself as one of the UK's foremost studio bassists and active session musician with touring and recording gigs including Nik Kershaw, George Michael, Mary J Blige and Sister Sledge.  Paul is offering private 1 to 1 online tuition on bass guitar, double bass and synth bass. More info at paulgeary.com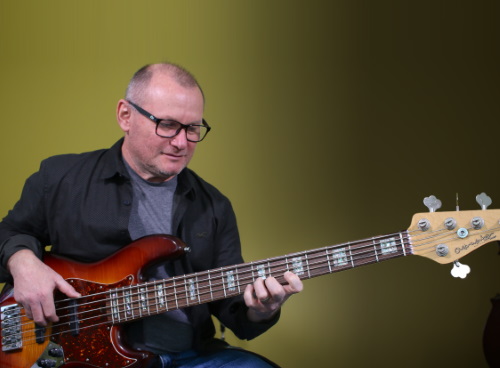 Zoltan Dekany
Zoltan is the Head of the Bass department at Leeds College of Music and has worked with many Jazz artists in the US, UK, Europe and more. His current gigs include a number of West End Shows, The Royal Philharmonic Orchestra, and the Elaine Paige Band. Zoltan Specialises in Jazz, basslines, soloing, rhythmic studies, ear training, reading music and harmony and is offering one off lessons and/or full courses on both Electric and Double Bass to all levels.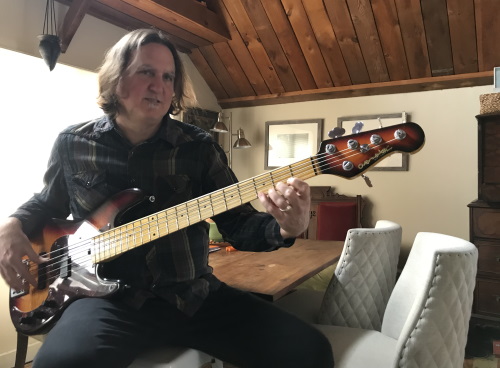 Jim Donica
Jim Donica is a bassist, composer, sideman, and bandleader who has performed and recorded with some of the finest artists in the world, including Maynard Ferguson and Joe Strummer, and his long standing and ongoing gig as bassist for the legendary, Chita Rivera has taken him around the world. Jim tutors bass for all levels, and all ages. covering technique , rock, funk and jazz styles, bass line construction as well as chords and scales.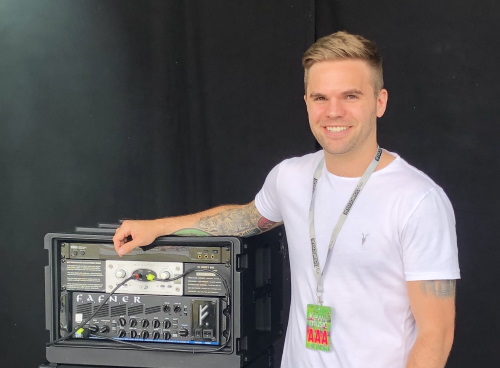 Sandy Beales
Sandy is a session bass player, specialising in electric and synth bass, and has been teaching students via Skype for 4 Years catering for all levels from beginner upwards. When not performing live, including touring with One Direction for four and a half years, and currently with J.P Cooper, as well as one offs with artists such as Mabel, or recording from his studio for the likes of Wheatus,  Sandy teaches university students at ACM and holds masterclasses and seminars throughout the U.K.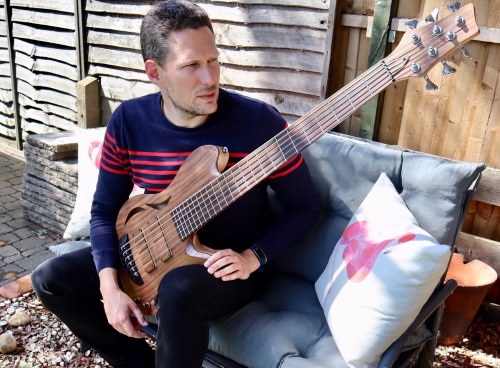 Johnny Cox
Johnny is a bass player and writer of bass books for Fundamental Changes in Guitar, and author of Electric Bass: improve your Groove. He is currently offering  free taster lessons, and teaches all types of guitar  including grades on them all. Johnny also produces a weekly video Bass Practice Diary which is released every Tuesday on Youtube and Facebook.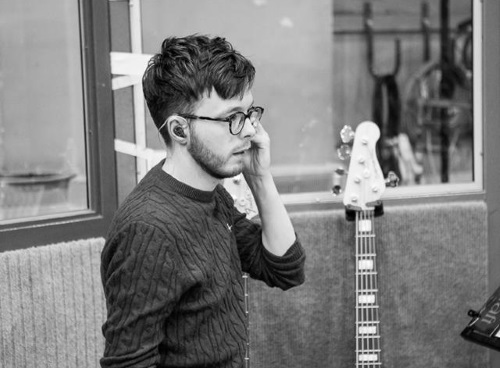 Dan Giles
Dan is a freelance musician based in London who plays for theatre shows in the West End, UK Tours and Internationally. Dan has been teaching via skype for over 10 years. Dans' resume includes Everybody's Talking About Jamie, Waitress, Jesus Christ Superstar and Twelfth Night. Touring  productions include Priscilla Queen Of The Desert and Guys & Dolls. Dan has also toured and recorded with a number of artists including Danielle Steers, Rachel Tucker, The London Show Choir, Christina Bianco, Portia Emare's Soul Club and Josh Barry.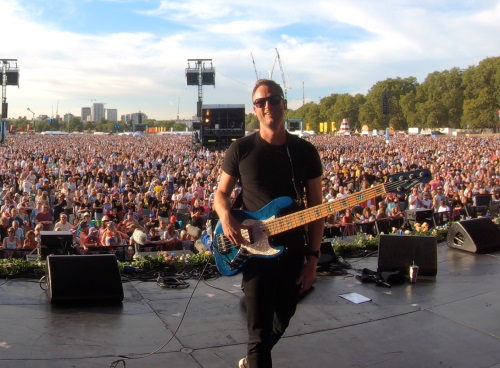 Dan Ezard
As a graduate with honours from Leeds College of Music, Dan has since performed throughout the world with artists such as Gabrielle, Sophie Ellis Bextor, Il Divo, Steve Hackett, Dermott Kennedy, Michael Ball and many more. A true professional, equally at home on electric, upright or keyboard bass and can apply his talents to any style of music. Dan is offering online lessons in electric and upright bass and specialises in teaching jazz harmony, walking bass and soloing techniques.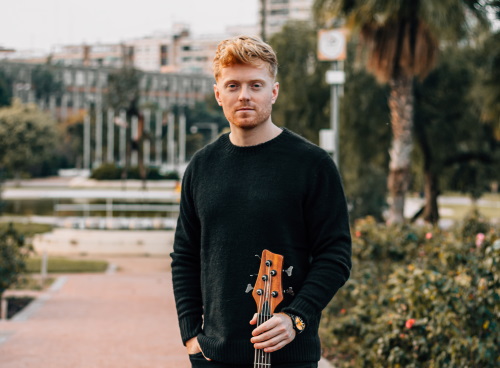 Chris Attwell
Chris is a professional bass player, composer and educator with a Masters Degree in Contemporary Music Performance from Berklee College of Music. He has played with numerous acclaimed musicians including Blue, Jorge Pardo, Perico Sambeat, Victor Mendoza and most recently won 1st prize at the Johnny Raducanu Jazz Festival in Romania with his original project: Valmuz. An experienced teacher, Chris has been providing online lessons for 4 years. He offers lessons in electric bass and specialises in technique, improvisation, groove development, composition and harmony and theory. He offers lessons ranging from intermediate to advanced and covers many different styles of music.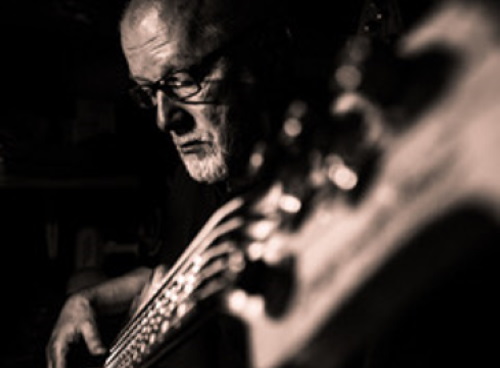 Mark Elvin
Mark is a composer, conductor, educator, and author. As a performer he has provided the bass end in numerous West End shows as an electric/ double bassist (including Priscilla Queen of the Desert and Fame), spent six years on the road with The Drifters and has numerous recording credits.  Mark is also the founder of MuckyHerbert Music, and founding member of The Speakeasy Revival Orchestra. Mark specialises in ear training, transcription skills, reading notation and music theory.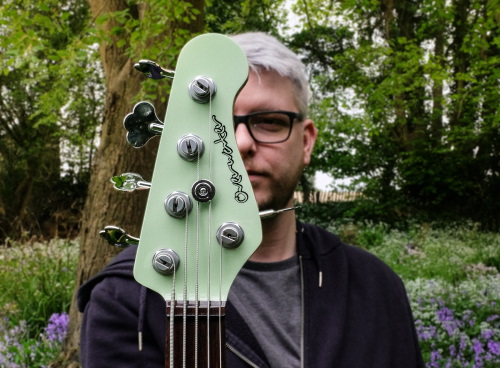 Phill Court
Phill is a professional bass player, bandleader, composer & music educator. Phill has played on hundreds of tracks in many of the worlds greatest studios. He has played some of the worlds biggest stages, festivals & concerts including Glastonbury & at The O2. He is currently playing & touring for numerous artists/groups. Phill has amassed years of experience teaching privately and publicly. He has achieved some of the highest qualifications in his field. Phill confidently delivers lessons on various bass & musical subjects from beginner to highly advanced levels.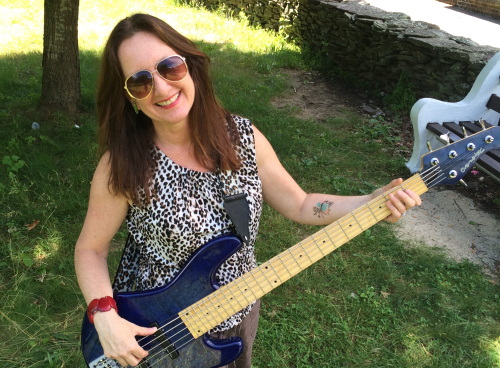 Mary Ann McSweeney
Mary Ann McSweeney has been a New York freelancer playing electric and acoustic basses on over 40 Broadway shows. She leads her own bands along with being a busy session bassist. Mary Ann has played for jazz luminaries such as Lee Konitz, Joanne Brackeen, and performing in big bands throughout her career. She taught at the Middle School Jazz Program at Lincoln Center for 11 years and continues to compose and arrange in a variety of styles.
Mary Ann loves to teach all styles on either electric or acoustic bass and all levels are welcome. She also teaches basics of theory, composition and arranging upon request.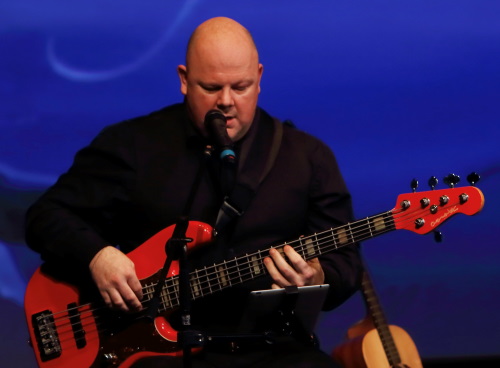 Chris Wood
A professional bassist of 30 plus years, first-call for many US Soul artists when they tour the UK & Europe such as Archie Bell, Glenn Jones, Garfield Fleming, Shirley Jones and Cornell Carter.
From performing with Original Dodger in the Radio 1 Live Lounge, to acoustic singer-songwriter DiElle, Chris has a wide range of experience backed up with knowledge from 30 years as a touring musician.
All levels of experience are catered for as well as all genres and styles.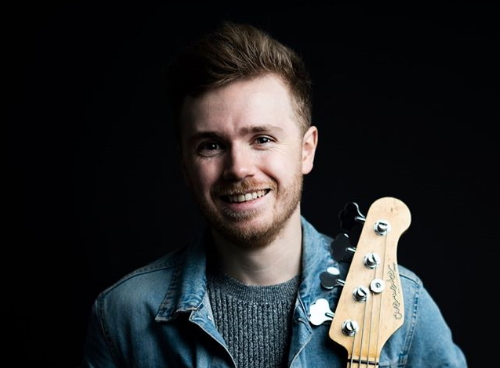 Rob Ellis
 Rob graduated the Institute of Contemporary Music Performance in 2016, studying under Phil Mann and Laurence Cottle. Since then he has taught and worked at various institutions across the UK, including ACM, ICMP, and The Rock Project, as well as offering private lessons remotely,specialising in funk, slap and improvisation.
Rob is currently working with BGT's Reuben Gray as bassist and MD, and has performed all overEurope with various function bands and original artists, notably Itchy Feet Events, Lisa Canny and Charlotte Campbell.