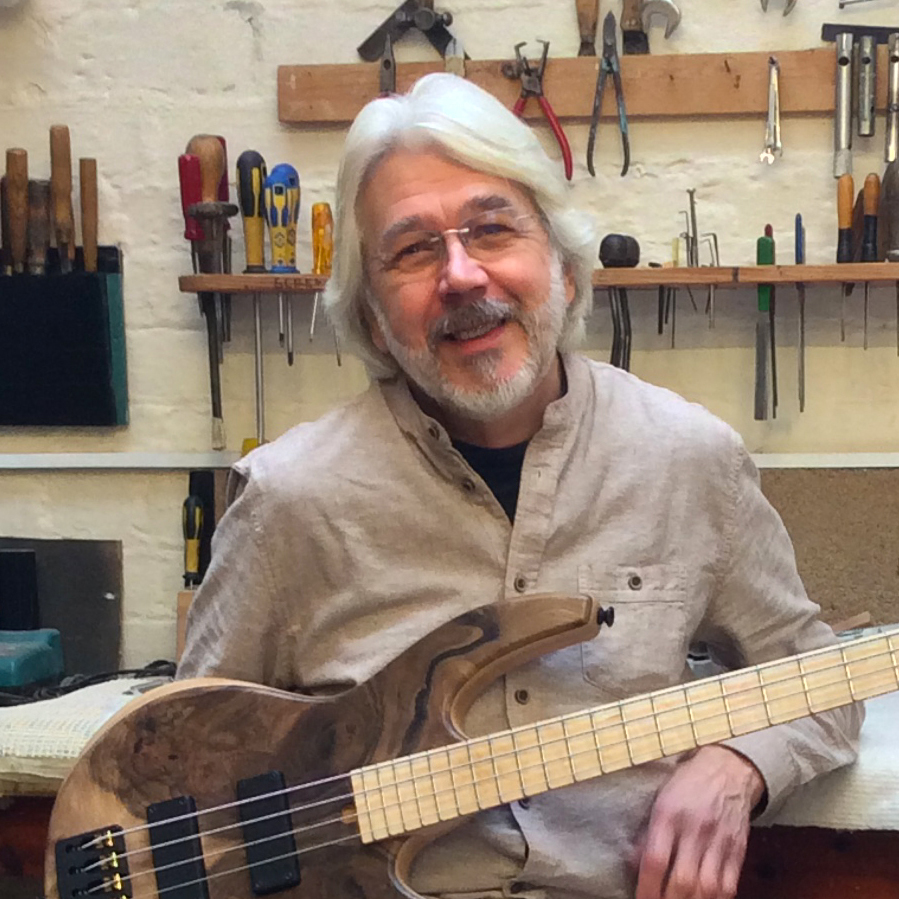 CHRIS
Director, company founder and "fount of all knowledge..."
Chris began building guitars at the age of 14 and built his first bass in 1968. After school he trained as an Engineer, studied Social Sciences at Durham University and worked as a musician and guitar tech' before founding Overwater in 1979. Since then he and his teams have gone on to build more than 4000 instruments in the UK. Responsible for all technical and design aspects of production, final set-up and QC – and along side Kirsty and Steve handles sales and customer relations.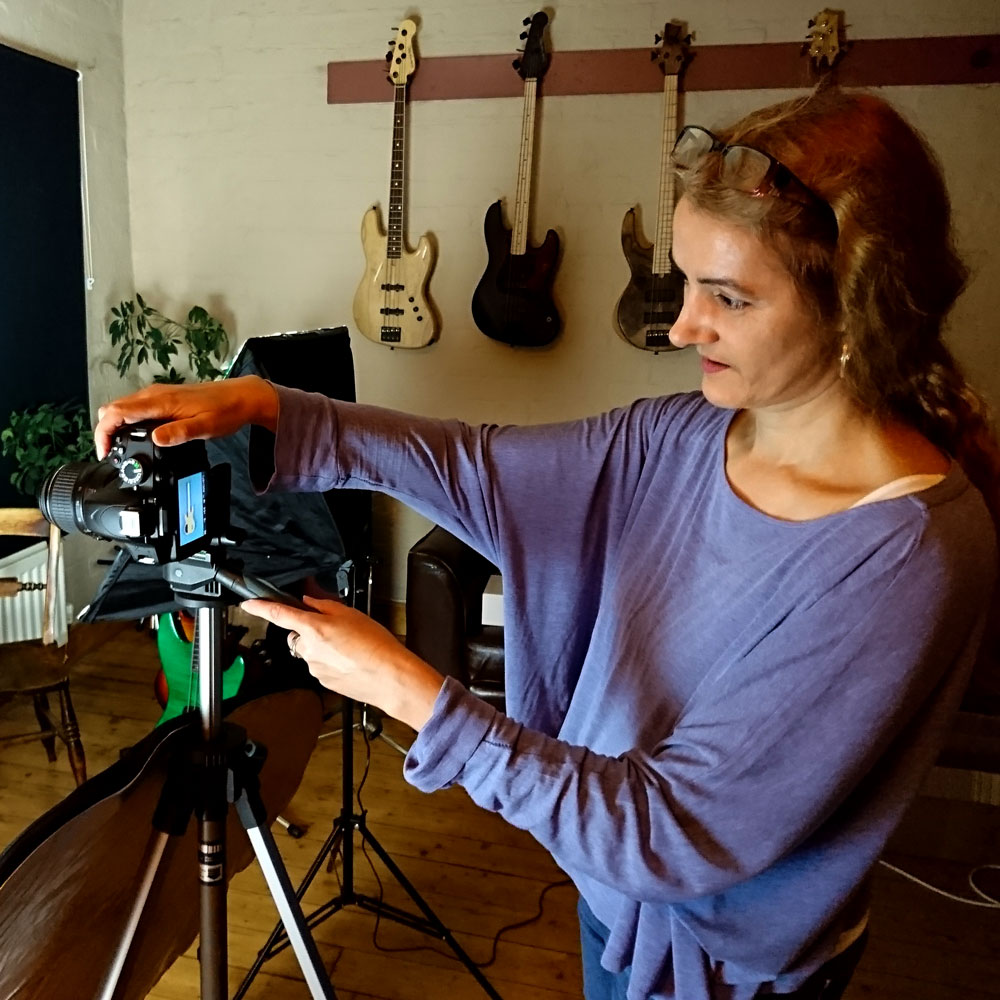 Kirsty
Director, accounts, admin and strategic planning.
With a background in theatre, creative enterprise and business management, Kirsty's diverse range of skills and powers of organisation have made her an indespensible member of the Overwater team.
In addition to her administrative and accounting roles, Kirsty is also resposible for stock control, shipping logistics and customer relations – and does all our studio photography…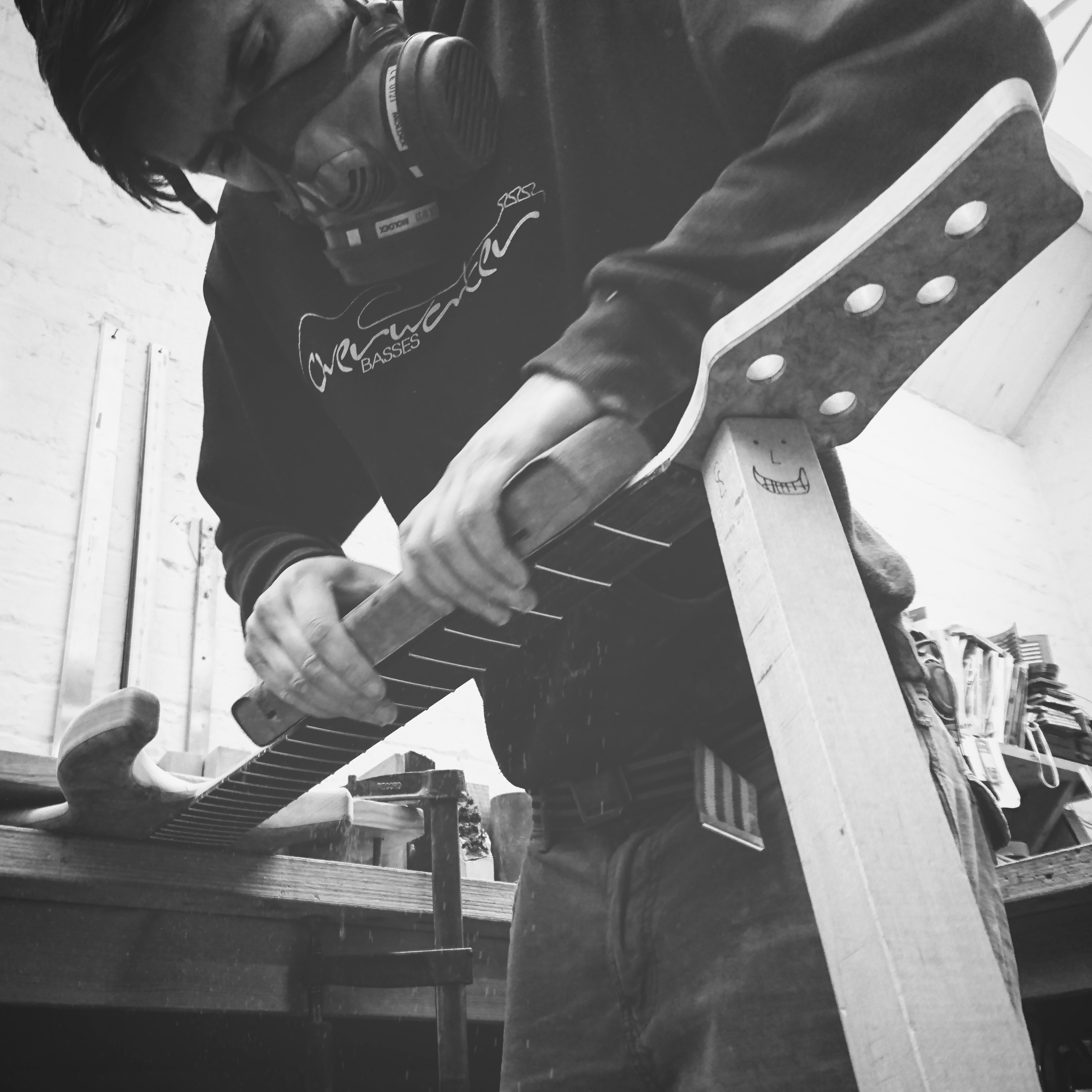 Martin
Senior Luthier and Production Manager
Martin studied Design & Crafts and completed a Masters Degree in Contemporary Applied Arts and ran a successful ceramics studio and also worked for a time as a professional musician before joining the Overwater team back in 2007.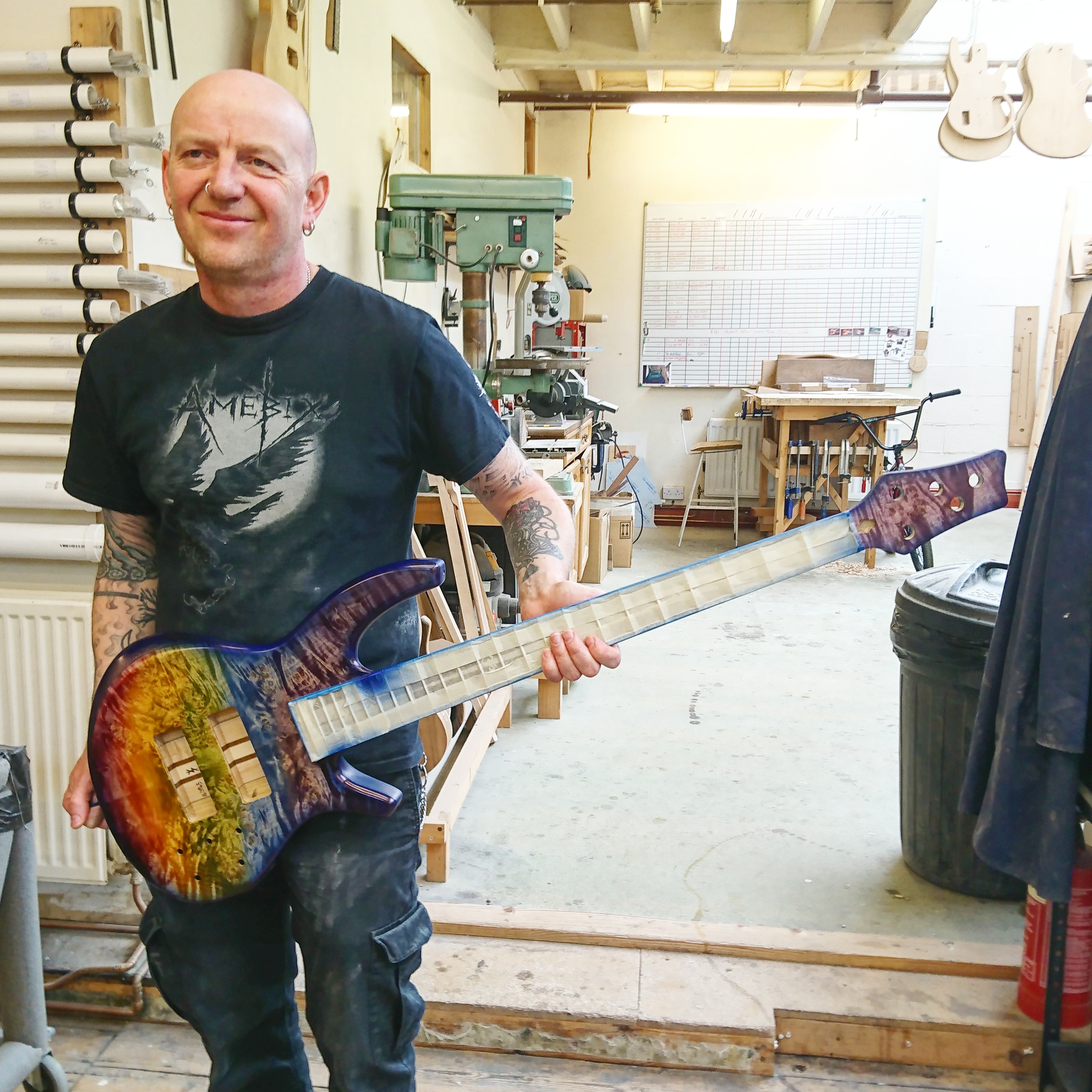 Neil
Finishing Shop Manager and Woodworker
Neil studied musical instrument technology at Leeds college of music, before joining the Overwater team 2012. Neil runs our spray shop and also works on woodwork and instrument assembly.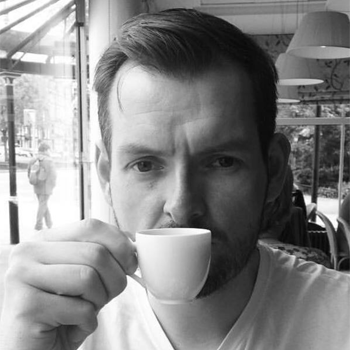 Stu
Web Design, IT & E-commerce
Stu has been associated with Overwater since he was a student of Graphic Design in the early 2000's. And for the past ten years as a member of the Overwater team, he hosts our website, is responsible for web design, takes care of our IT needs and oversees technical aspects of our digital marketing.
And for the rest of his time, he looks after IT, logistics and trouble shoots for Scotts Bass Lessons…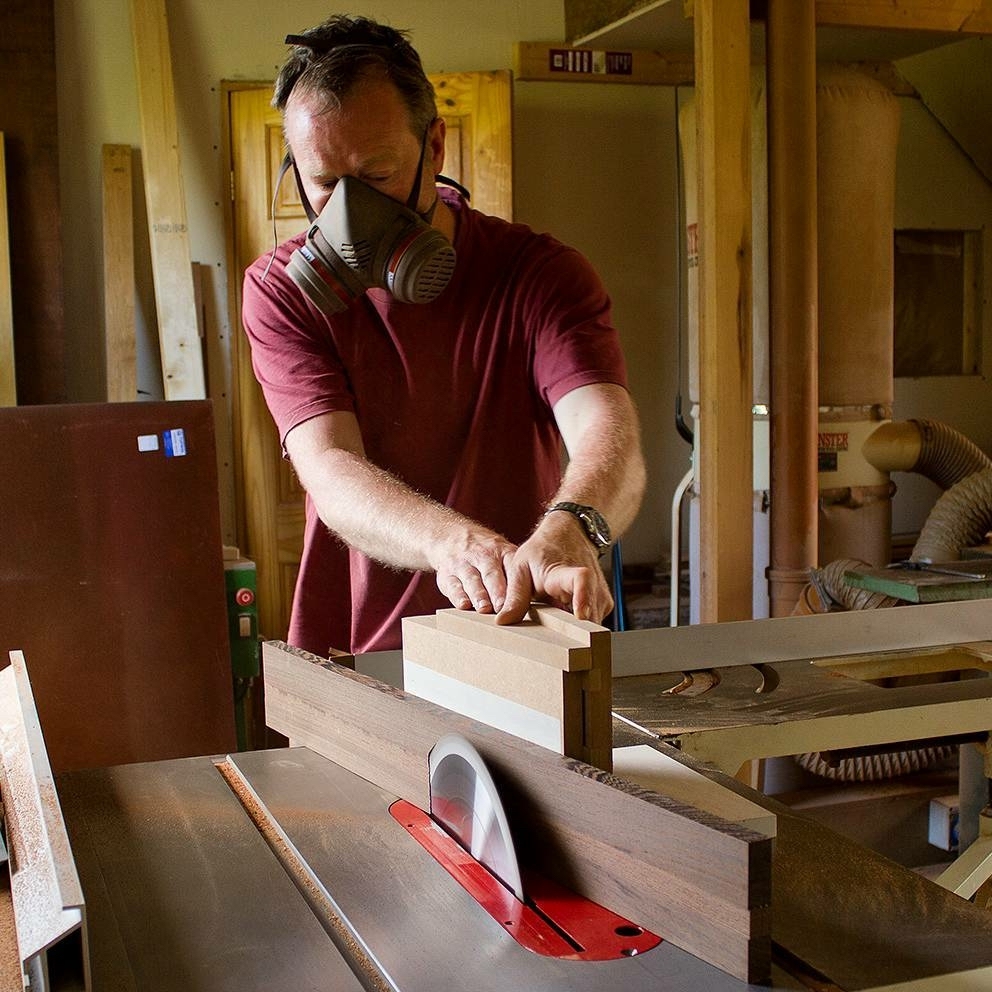 Haydn Williams
Specialist woodwork, CNC Design, Programming & Machining
Haydn has been a part of the Overwater team since the early 1990's – and although a highly respected guitar builder in his own right, he has maintained a key role within the Overwater team. Haydns specialist skills and contributions include CNC design, programming and machining, most of our custom inlay work and the production of specialist components such as wooden pickup covers and inlayed trussrod covers etc..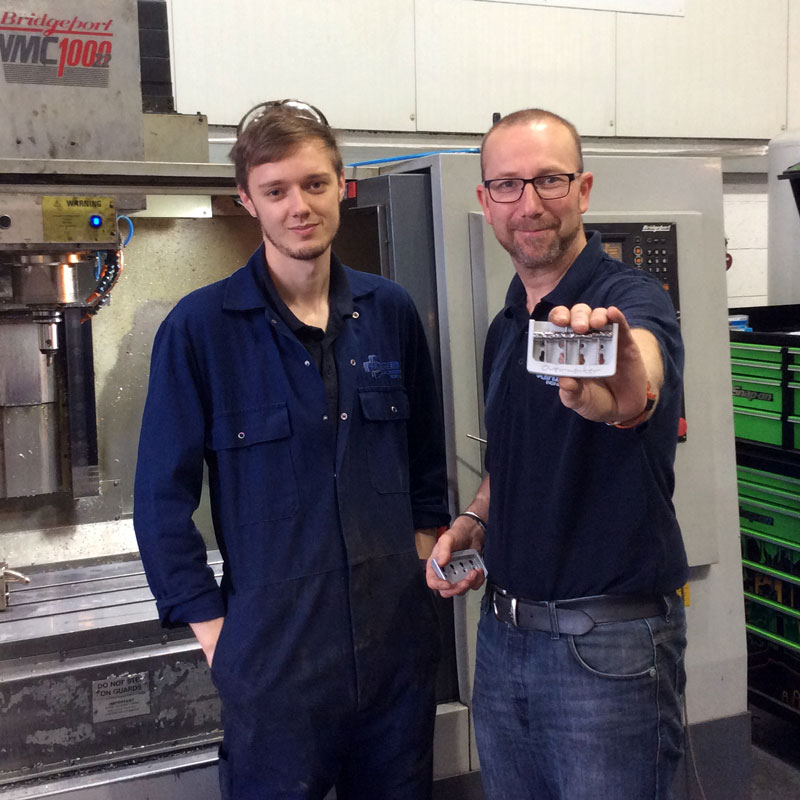 Alan & Sam
Hardware Design & Manufacture
Alan has collaborated with Chris on the design and manufacture of original parts and hardware since the early 2000's (recently Sam has been doing most of the actual work!). Complete Engineering are responsible for  Overwater bridges, control knobs and other engineered components.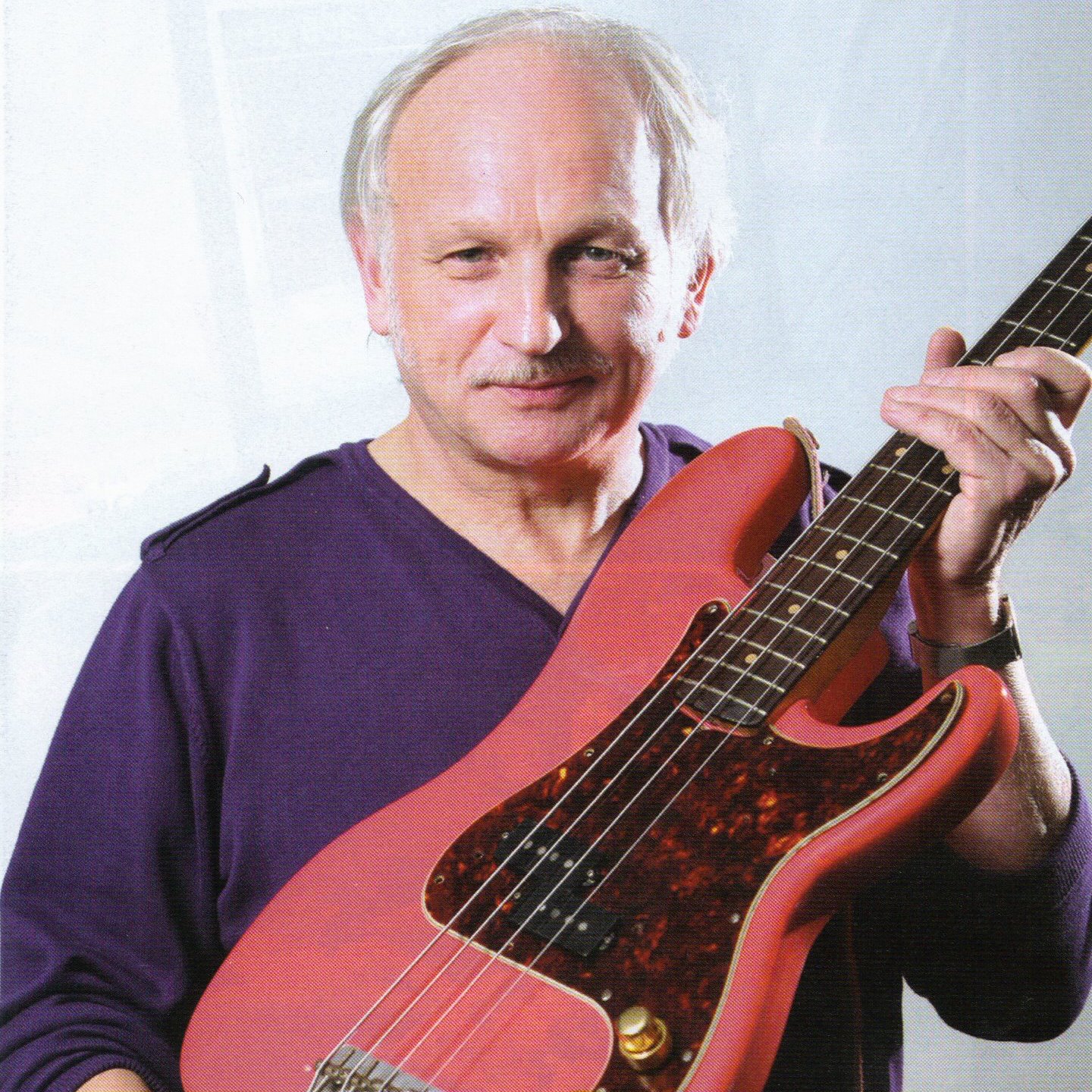 John East
Electronic Design & Manufacture
Well known in the bass community for his innovative retro fit onboard bass EQ systems, John has also been collaborating on the design and production of original Overwater electronics for nearly two decades…