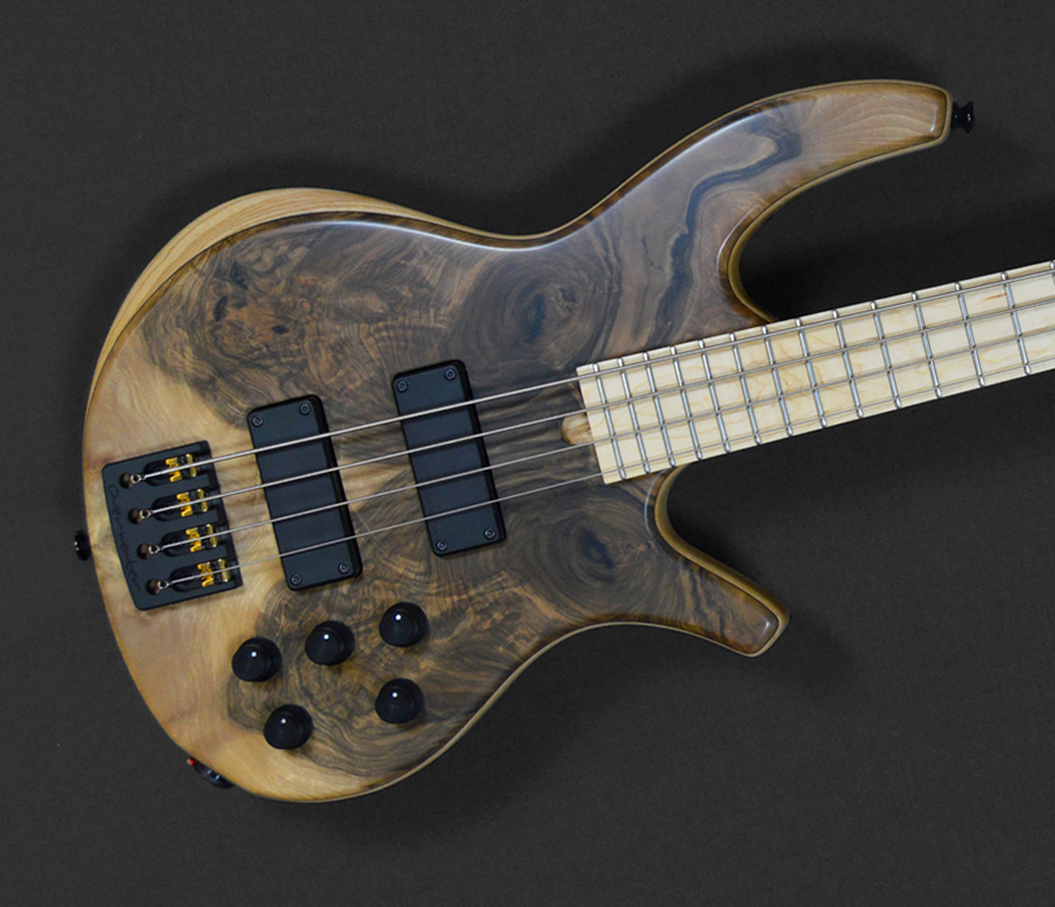 Built from the same materials and to the same exacting criteria as our Custom Series, the Standard Series Progress bass comes with your choice of body wood, body and headstock facings, fingerboard material and a selection of finishes. Great playability, great tone and great value…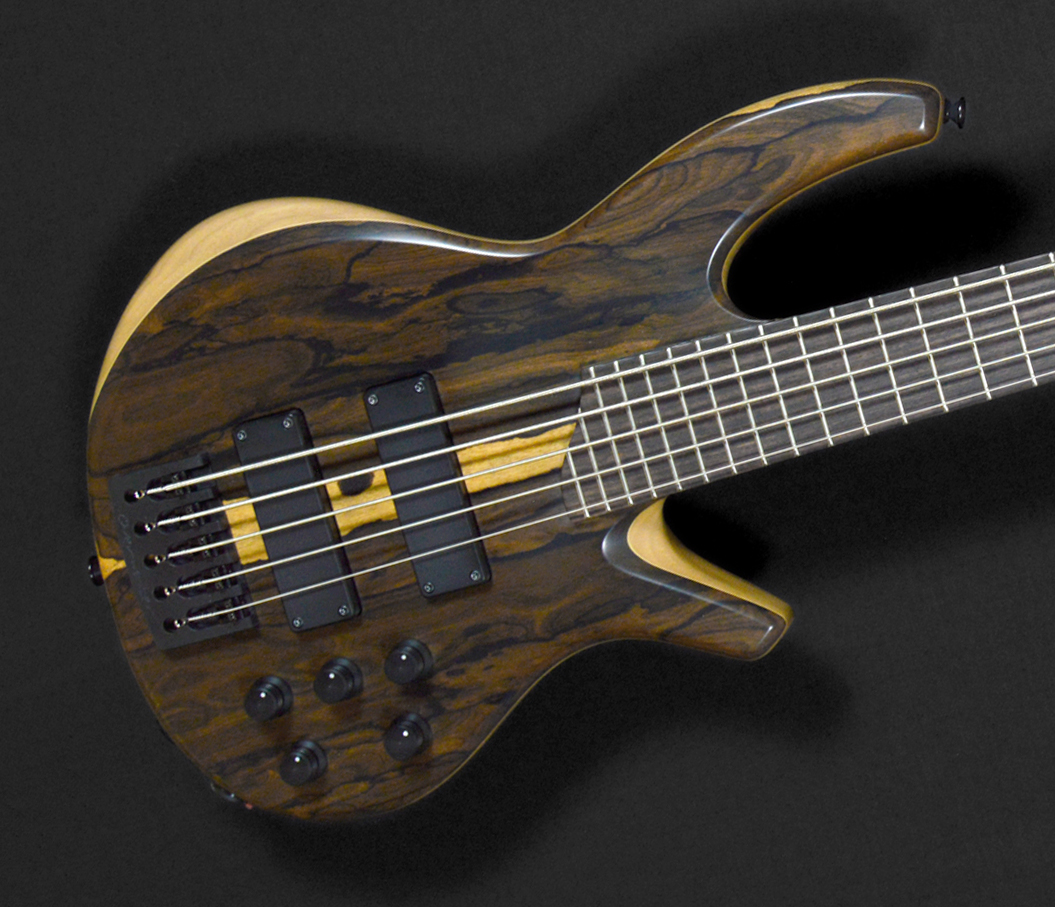 The Custom Series Progress bass offers ultimate build flexibility; your choice of string spacing, scale length and neck profiles, specified to suit your exact requirements, along with a wide range of wood combinations and finish options as well as a range of custom extras for that extra personal touch…
First introduced in the mid 80's, the multi-laminate, neck through styling of the Progress Series has been the flagship model of Overwater Basses for more than three decades.
In order to consolidate and streamline our range, we have introduced the fourth generation Progress – the Series IV – to incorporate our similar spec' bolt-on Perception and Evolution Series into one extended range of instruments.
Combining visual elegance, physical balance and exceptional playability with outstanding tonal clarity, the 'Custom Series' Progress bass is available in 4, 5, 6 and 7 string formats and a variety of tunings, with a choice of scale lengths from 32" to 36" and bridge string spacing from 16.5mm to 19mm.
'Standard Series' Progress basses are available in 4, 5 and 6 string formats, the 4 string having a 34" scale length and 19mm string spacing, while the 5 string version combines a 35" scale length with 18mm string spacing at the bridge. The 6 string Standard is 34.5″ scale length which, coupled with an 18mm bridge string, spacing ensures outstanding tonal balance and even string response across the whole range of the instrument.
Every Progress bass is fitted with the Overwater 'flat response' 3 band EQ and internally shielded OWSB dual coil pick-ups as standard, together with original Overwater designed bridges and enclosed gear mini bass machine heads – available in black, chrome or gold finishes.