HAPPY INTERNATIONAL LEFT HANDERS DAY!
August the 13th marks 'International Left Handers Day' where we celebrate the uniqueness and differences of the southpaws among us! And here in the bass world, there is a fair selection of iconic lefty players!
From Beatle Paul McCartney to Paul Gray of Slipknot, southpaw players have left a great impression on their respective musical genres!
And we love to celebrate that at Overwater!
SPECIAL OFFER!
All too often manufacturers charge extra for their left-handed instruments – but at Overwater, we've always kept our prices the same for both dexterities!
So… In honour of International Left Handers Day, we've decided to double down on that and offer all you southpaws 25% OFF all LEFT-HANDED CUSTOM ORDERS taken before the end of the month!
So, if you're looking for your next dream bass and happen to be left handed – look no further!
A LOOK AT OUR FINEST LEFT-HANDED BASSES
Overwater is no stranger to building left-handed basses and we've made our fair share over the years – in fact we always carry a stock of our classic 3 band EQ wired for left-handed installation.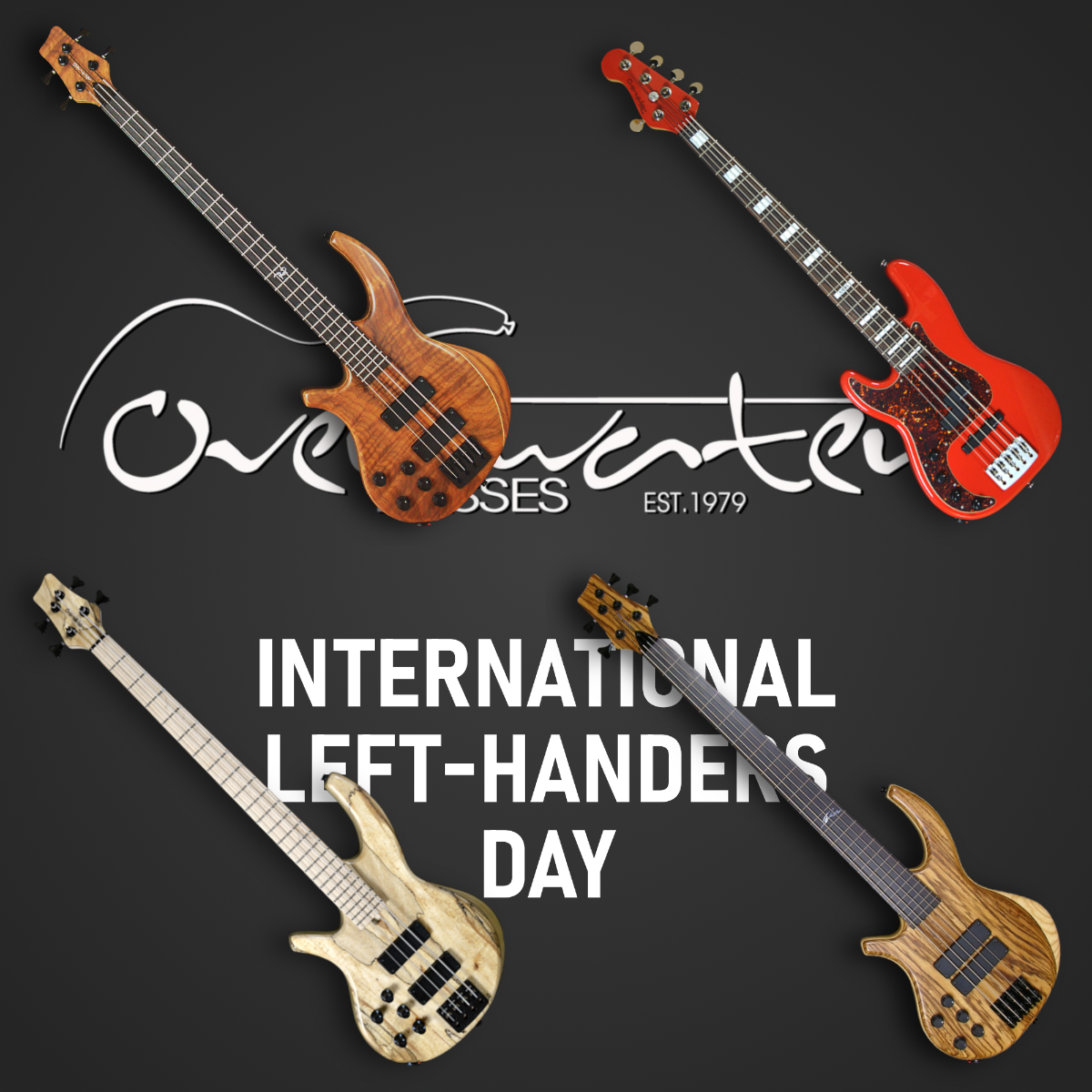 Meantime, we hope you lefties carry on making those sensationally sassy southpaw sounds!