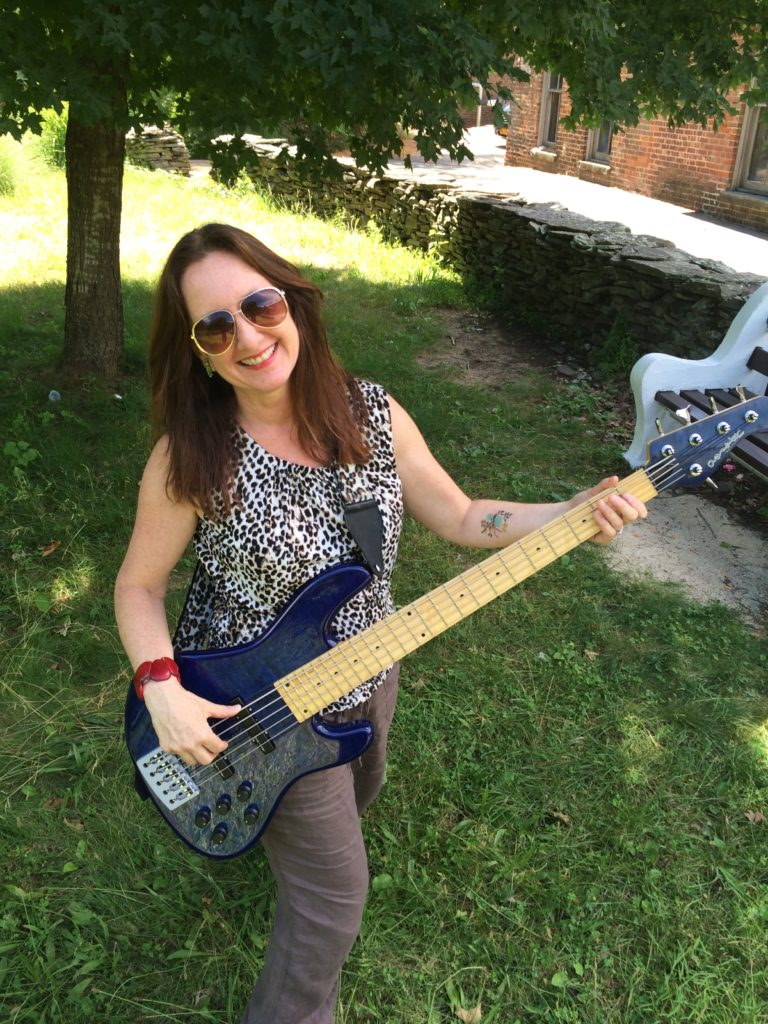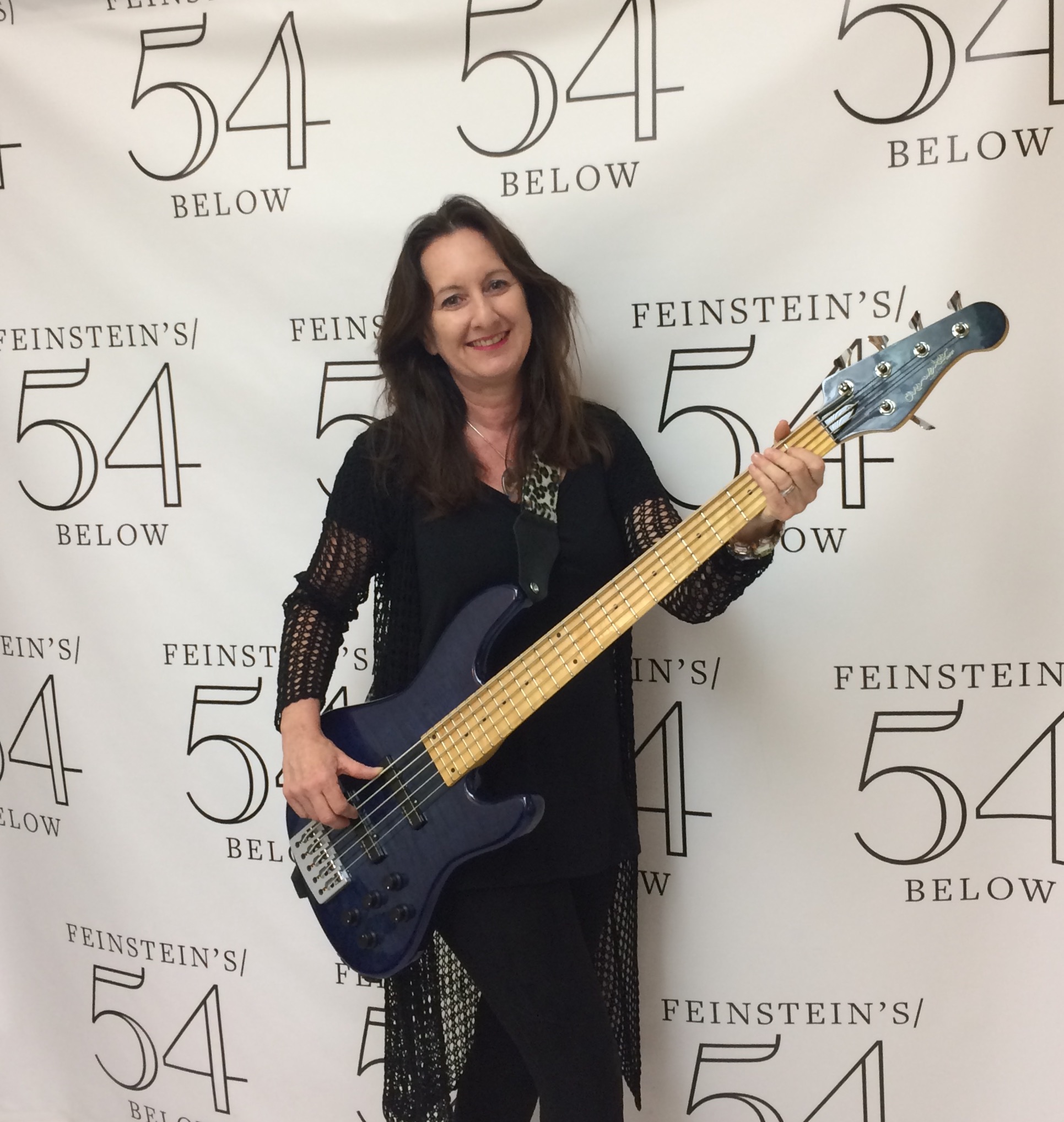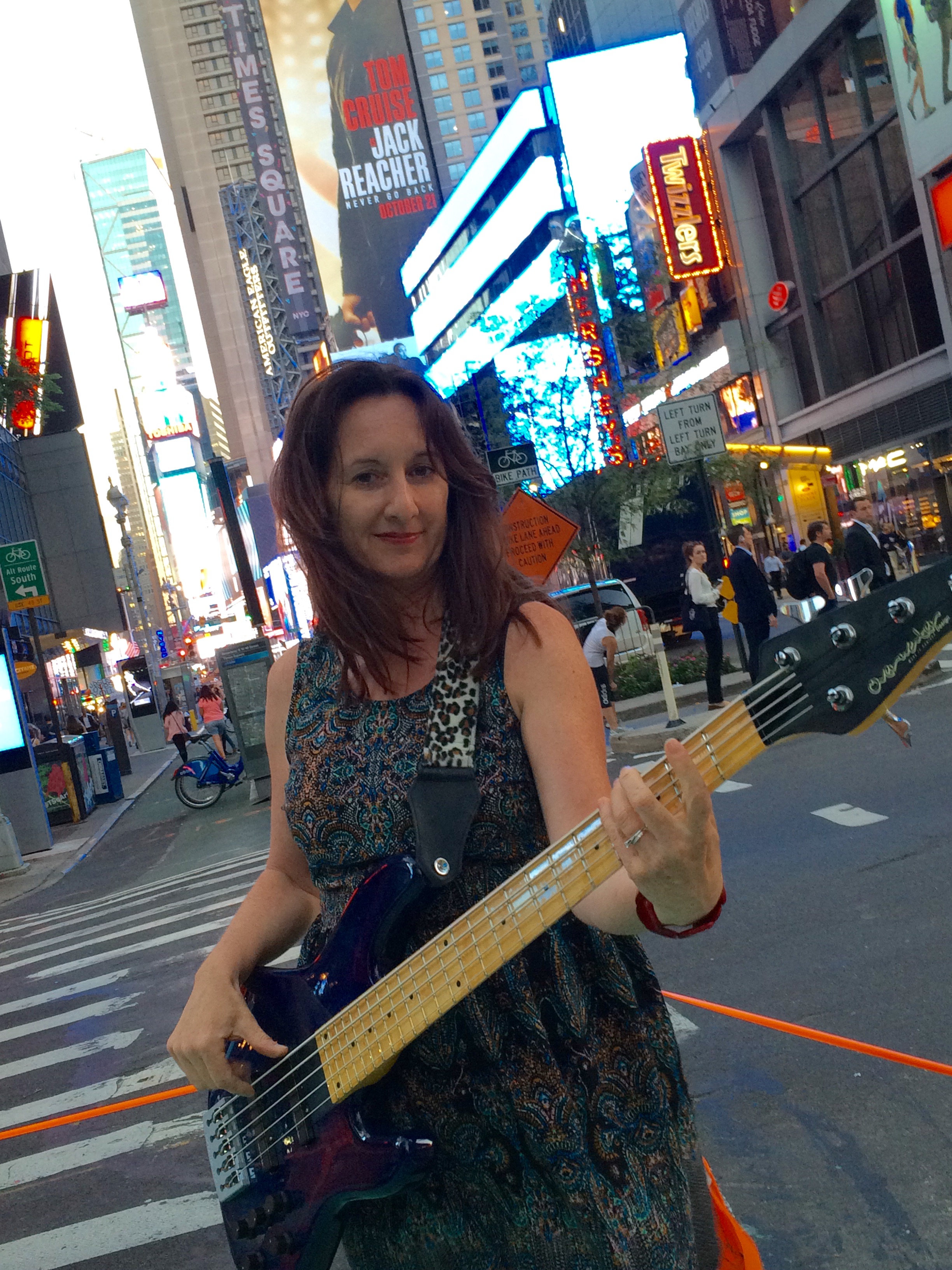 Bio / CV
Mary Ann McSweeney has played with jazz legends Dizzy Gillespie and Lee Konitz. Her quintet has played at the Sexial Jazz Festival in Portugal and the Mary Lou Williams Jazz Festival at the Kennedy Center. Big Band engagements have included Maiden Voyage and Diva, Dennis Mackrel Big Band and the Kennedy Center Big Band led by John Clayton featuring Jeff Hamilton. McSweeney has appeared at the Newport Jazz Festival and The Monterey Jazz Festival, and has toured Europe, performing with David Krakauer's Klezmer Madness and four-time Tony Award-winning vocalist Audra McDonald. She was featured with Maurice Hines on the show at New World Stages called Tappin' Through Life."
Notable musicians/bands/shows you have played for/with/in?
In the past few years she was the bassist for Chita Rivera, Jane Lynch, Barbara Cook, Lucy Arnaz, and Leslie Uggams, and she has arranged and produced three shows for Jane Monheit. McSweeney has performed on more than 25 Broadway shows including the Tony Award-winning show, "A Gentleman's Guide to Love and Murder." She currently plays at the "Book of Mormon" and has worked on a new show called "Poster Boy" at the Williamstown Theater Festival in Massachusetts. Recently, McSweeney performed with Jennifer Holliday and Megan Hilty at the Kennedy Center Gala.
She is excited to be playing Overwater basses on all her upcoming gigs.
Which model Overwater bass do you play?
Overwater Hybrid J 5 & Hybrid J5 Fretless
Why do you choose to play Overwater basses?
I had tried a friends Overwater at a session and loved the sound but needed something lighter. Chris built the bass for me so it's light with a huge low end!
How long have you owned an Overwater bass?
Since April 27 2016