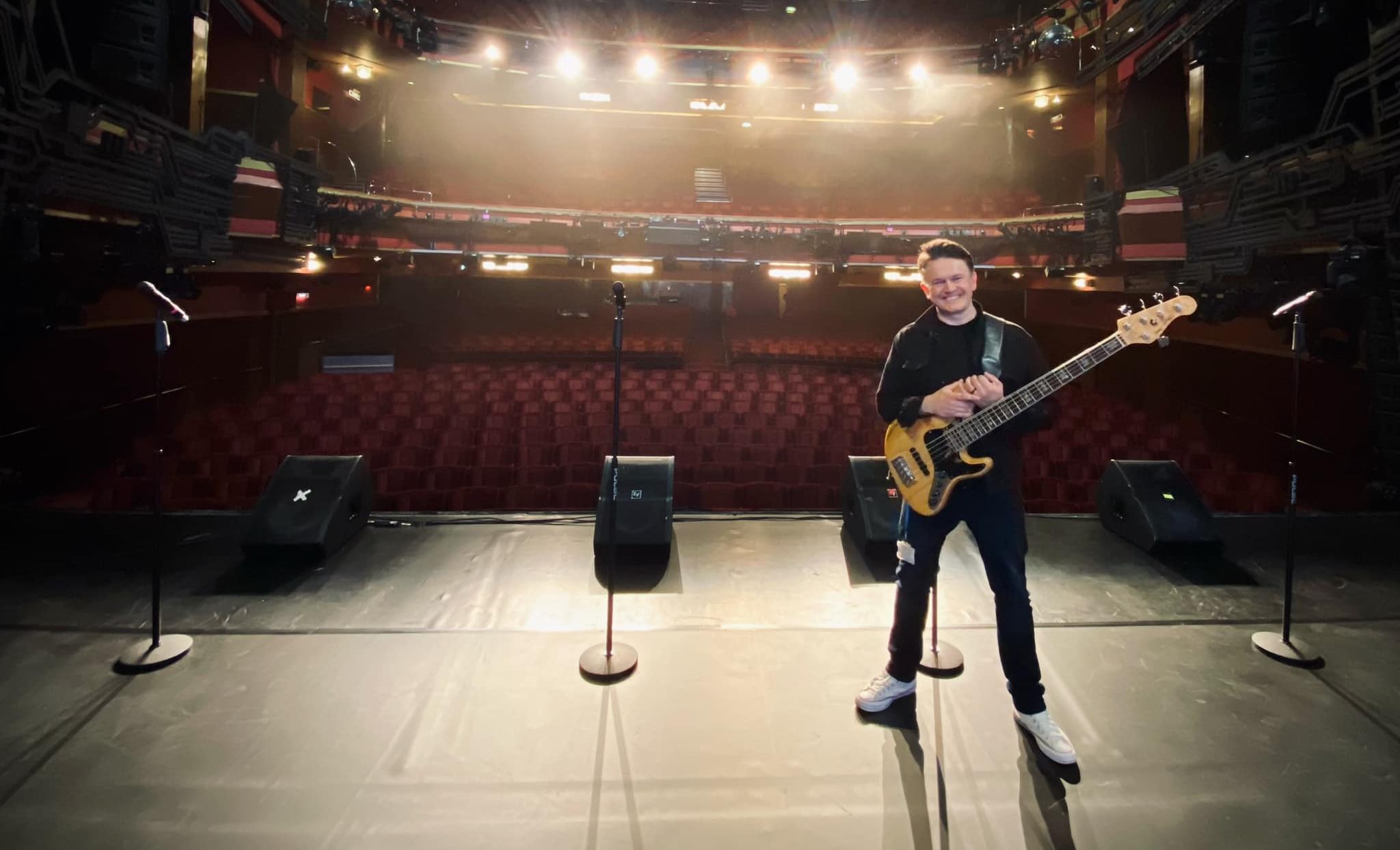 The Drifters – Van Morrison – Albert Lee
Philip Mann – A Renowned Bassist and Educator
Philip Mann is an award-winning music educator and an established force in the world of bass playing. Having shared stages with 'The Drifters', Van Morrison, Leo Sayer, Albert Lee, and many other artists, Philip's influence in the music world is beyond doubt.
---
With Bass In Mind: A Hub of Education and Knowledge
Beyond the limelight of stage performances, Philip's dedication to bass education cemented his status as a pedagogue. As the mastermind behind 'With Bass In Mind', he offers valuable insights and resources to emerging bassists. His publications, including the 'Chord Tone Concepts', are invaluable tools for budding and established musicians. Furthermore, with over a hundred contributions to Bass Player Magazine, he provides a regular touchpoint for enthusiasts to hone their craft.
---
Academic Pursuits and Achievements
With an impressive academic arsenal, Philip holds a Bmus (hons) degree in 'Contemporary Music Performance' and an Mmus (hons) in 'Jazz Performance'. These credentials further enrich his teaching pedagogy, allowing him to bring a comprehensive and refined approach to bass education. Whether it's the theoretical underpinnings of jazz or the intricate nuances of contemporary music, Philip's broad academic foundation offers a unique vantage point for his students.
---
The Philip Mann Signature Series By Overwater 
In 2017, a significant milestone adorned Philip's career: the birth of the 'Philip Mann Signature Series', in collaboration with Overwater Basses. Although this partnership gained traction in 2017, its roots trace back to 2002, when Philip first acquainted himself with Overwater's craftsmanship during a European tour.
This signature bass series is a harmonious amalgamation of tradition and innovation. With design inspirations from Overwater's 'Progress III', the signature model encapsulates advanced features within a classical j-bass frame. Key highlights include a 24-fret scale, a robust 3-piece Maple neck, a Swamp Ash body, and cutting-edge Bartolini electronics. While it carries Philip's touch, the model's customisation options ensure that every bassist can find their unique tone.
---
Global Footprint: Performances Across Continents
Philip's musical journey isn't restricted to studios and classrooms. His footprints are found in prestigious venues worldwide, from the opulent Queen Elizabeth II vessel in Dubai to the historic Ronnie Scott's Jazz Club in London. His versatility shines through, whether it's jazz-fusion performances or collaborations with chart-topping artists.
His commitment to music extends beyond personal performances. As a testament to his dedication, Philip's instructional textbooks have garnered international recognition, even securing a revered spot in the academic inventory of the esteemed Berklee College of Music.
His journey, punctuated by stage performances, academic achievements, and influential collaborations, inspires bass enthusiasts and musicians worldwide. A deeper exploration of his contributions, teachings, and signature bass series is available at With Bass In Mind.